We Proudly Provide The Most Effective Health Coaching in Hauppauge
Jiu-Jitsu can be hard on the body. Without taking the right approach many people dive head first into their Jiu-Jitsu journey to find themselves overly sore with nagging and sometimes persistent injuries. These injuries are often associated with external forms of stress such as diet, exercise, and lifestyle factors.
10th Planet Long Island is the first Jiu-Jitsu school on Long Island (possibly in the world) to integrate CHEK & IIN principles and methods into not only our classes but providing individualized programs to our students as well.
For more information, please fill out the short form on the side of your screen!
What is a CHEK Practitioner?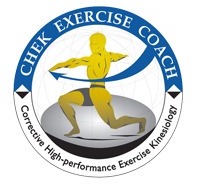 CHEK Practitioners are specialists in Corrective Exercise and High-performance Kinesiology. They are trained in assessment techniques and individualized application of exercise and exercise programs. The higher the level completed, the more practical knowledge and experience they will have, particularly in complex orthopedic conditions. CHEK Practitioners have completed the CHEK Exercise Coach program and one or more levels of the CHEK Practitioner Program, including all the required prerequisites for that level.
What is an IIN Health Coach?

Integrative Nutrition Health Coaches are revolutionizing the healthcare system through the power of nutrition, primary food, active listening, high-mileage questions, goal setting, and other techniques unique to health coaching. While the average visit to the doctor only lasts eight minutes, the average health coaching session is 50 minutes twice a month – an in-depth conversation between Health Coaches and their clients. It's evident that Health Coaches are filling a vital gap between patients and doctors.
With more doctors and medical practitioners recognizing the value of nutrition, movement, and other lifestyle factors in overall health, more and more have begun to employ Health Coaches as part of their long-term patient care strategy. Integrating Health Coaches into traditional medical care as accessible contacts for patients implementing a healthier lifestyle has created a firm foundation for a better vision of healthcare
Begin Your Holistic Health Journey at 10th Planet Long Island Today!
It can be stressful and disorienting to have an injury that affects your training. Start your Holistic Health journey with us and get the most effective health coaching treatments available in Hauppauge. Our team will use proven methods to diagnose and eliminate your pain or discomfort. Request more information today and learn how Holistic Health treatments can change your life!
Request Information
Jiu Jitsu
Kids Martial Arts